After her father goes missing in the woods that they protect, Winter tries to seek the truth in what happened, why the wood is changing, and what it all has to do with the arrival of a mysterious stranger in this thrilling YA debut.
When Winter's dad goes missing during his nightly patrol of the wood, it falls to her to patrol the time portals and protect the travelers who slip through them. Winter can't help but think there's more to her dad's disappearance than she's being told.
She soon finds a young man traveling in the wood named Henry who knows more than he should. He believes if they can work together to find his missing parents, they could discover the truth about Winter's dad.
The wood is poisoned, changing into something sinister—torturing travelers lost in it. Winter must put her trust in Henry in order to find the truth and those they've lost.
_____________________________________________________________________
Publication: August 1st 2017 by Feiwel & Friends
Rating: 5/5 Stars
Source: ARC provided by the publisher
_____________________________________________________________________
Review:
I adore The Wood! There's a fantasy, science fiction, horror and a bit of contemporary all mixed in one–its pure amazing! Oh and I forgot, there's also time travel. Eek!!!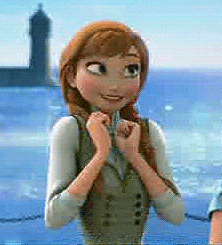 The main character, Winter is a super lovely character to follow. She's strong, clever and has a good heart. I admire her courage and how she did not give up. I also love Henry. He's so cute and charming! For some reason he reminded me a lot of Mr. Darcy (probably since I did another reread recently). Anyway, I feel in love with Henry instantly. It was so fun to read about his reactions to modern technology and the modern customs.
The setting in this book was so captivating and thrilling. I love reading about the wood. It's so creepy, magical and intriguing all mixed together. I also love how the story played out. Ahhh!!
I seriously need more from The Wood. That is killing me. Ahh!!! If this beauty isn't on your tbr, be sure to add it on. I can't recommend this one more. I can't wait to see what Chelsea write next!